CUBAN INFORMATION ARCHIVES
DOCUMENT 0239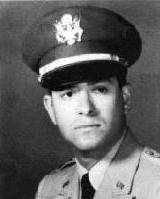 [ Main Site Menu ] [ Back to Group Menu ] [ Index to Site Documents ]
---
Cuban American National Foundation
Members & Directors (Through 1994)
---
[A compilation from printed sources. This document was put together by a Washington, DC organization. It may contain errors.
Any corrections should be directed to the Webmaster]
[NOTE: This is a dated list and should not be taken as reflecting the present members or directors]
Short Biographies:
JORGE MAS CANOSA
CARLOS ARBOLEYA
CARLOS SALMAN
---
CANF MEMBERS AND DIRECTORS
Chairman Jorge L. Mas Canosa 1982-1994
Vice-Chairman Alberto M. Hernandez, MD 1982-1994
President [Jose S. Sorzano] 1982-1986
Vice President Francisco J Hernandez 1987-1994
[Jose Luis Rodriguez] 1982-1987
Treasurer Feliciano Foyo, CPA 1982-1994
Vice-Treasurer Alberto Marino
Secretary Tony Costa 1982-1994
Vice-Secretary Delfine Pernas, PE
Exec Director Jacqueline Tillman 1988-91?
Protege of Jean Kirkpatrick; worked 8 years as Kirkpatrick?s executive assistant in UN Office at State and as NSC deputy director for LA affairs.(State News Service 12/20/88)
Jose Antonio Font 1987-88
Frank Calzone 1982-1987
Public Relations Dr. Pedro A. Montiel 1985
Develpment Dir Lyanne L. Wassermann (still with CANF?)
Legal Cousel Antonio R. Zamora 1982-1991
DC Office Jose R Cardenas "Pepe"
Director of "Voz Ninoska Perez Castellon - Radio program: 477-4411, 599-33019
de la Fundacion"
Refugee Affairs Jose Antonio Garcia
Founders [Raul Masvidal - President of Biscayne Bank]
[Carlos Salman - Former head of the Florida Reagan-Bush 1980 Hispanic campaign. Reagan appointed Salmon to two terms on the Board of Directors of OPIC; Chairman of Terrabank N.A; President of Carlos Salman Realty
Carlos Perez - among the founders
Executive Committee: Tony Costa, Feliciano Foyo, Alberto Hernandez, Francisco J. Hernandez, Miguel A. Martinez, Jorge L. Mas Canosa, Domingo R. Moreira, Diego R Suarez
Directors
1. Pedro Adrian 1989-94 Adrian Investment Corp.
2. Peter P. Aguilera 1989-93 P & E Terminal Company Inc. (died in 1993)
3. Manuel Alvarez 1991-94 Physician
4. Norberto Azqueta, SR 1991-94
5. Eduardo L. Ballori 1989
6. Raul R. Bencomo 1993-94
7. Dr. Luis Botifoll 1982-94 former Chairman and Director of Republic Bank, on Cuban Museum of Arts &Culture board of directors, age 87 in 1994
8. Ernesto A. Bravo Jr. 1986-87
9. Bernabe Cabrera 1991-1994
10. Fernando Canto 1987-94 CPA; F C Industries Inc.
11. Alberto Cardenas 1985-94 Attorney: Broad & Cassel; Greenburg Traurigetal Vice-chair of the Republican Party of Florida
12. Alvaro L. Carta 1991 President, Gulf & Western Food Products
13. Gerardo Chavez 1991-1994
14. Armando Codina 1985-89 Resigned from CANF in 1993 (or 1992); Bush's business partner in Codina Bush Group Inc., Intra-american Investmenst Inc., Oriental Aquisitions and Oriental Trading Inc., needed to be removed from Mas
15. Alfredo Cortina 1991-94 Avanti Products
16.Tony Costa 1982-94 CANF Secretary,President?s Advisory Board for Cuba Broadcasting, went to Angola in 1988
17. Ana R. Craft 1991-94
18. Luis Cruz 1985-94 Miami Dade Health; Mas bought his shopping market complex in Miami
19. Gilberto De Cardenas 1988-91
20. Carlos Manuel De Cespedes 1991-94 Physician, De Cespedes Medical Center
21. Juan Delgado 1987-94 general contractor: Delant Construction
22. Gustavo De Los Reyes 1991-94
23. Clara Ma. Del Valle 1989-1994 Republic National Bank
24. Elena Diaz-Verson Amos 1991 American Family Life Insurance; Diaz Verson Capital
25. Evaldo Dupuy 1991-1994
26. Elsa Eaton 1989-1994 Garcia Mendez Enterprises
27. Jeronimo Esteve-Abril 1989-94 Bella International Corp.
28. Fernando Fernandez Cata 1993-94
29. George J. Fowler III 1991-1994 King Arthur Clock Co.
30. Feliciano Foyo 1982-94 CPA; Banner Beef Co. Inc; Banner Seafood; Oriental Aquisitons and Oriental Trading Inc., went to Angola in 1988
31. Horacio S. Garcia 1989-1994 Garcia Mendez Enterprises
32. Jose Garcia 1985-89
33. Juan Felipe Garcia 1991-94 Physician
34. Jorge L. Garrido 1982
35. Jose A. Ginarte 1993
36. Hector Goiricelaya 1991 Engineer
37. Rafael E. Gomez 1991-94 Physician (or son is)
38. John F. Gonzalez 1992-94
39. Juan M. Gonzalez 1993-94
40. Raul Gonzalez, 1984-94 Physician
41. Felix E. Granados 1982
42. Enrique H. Gutierrez 1989
43. Abel Hernandez 1991-94
44. Alberto M. Hernandez 1985-94 Physician; self-employed;CANF Vice-chairman; family doctor for Orlando Bosch and Felix Rodriguez, went to Angola in 1988
45. Francisco ?Pepe? Hernandez 1982-94 went to Angola in 1988
46. L. Patrick Kelly 1991-94 Kelly Tractor Co.
47. Waldo A. Laurencio 1989-94 Physician
48. Enrique Lavernia 1989-94 Physician
49. Jorge Leiseca Garmendia 1987-94 engineer
50. Rene Liedtke 1991-94 PE
51. Dr. Carlos C. Lopez Aguiar 1986-94 Attorney
52. Jose Joaquin Lopez Montes 1991-94
53. Jose Antonio Llama 1991-94 Davenport Enterprises
54. Modesto Maidique 1985-86 President of University of Miami (?) [ERROR: This should read Florida International University]
55. Alberto J. Marino 1982-94 Almar International Freight; "Anyone doing business in Cuba now will not bedoing business after Castro. We're going to see to that." CANF Vice-Treasurer. Collected $2,000 from everyone to spring Luis Posada
56. Israel L. Marmol 1986-94 Halston Fragrances
57. Venancio C. Marti 1987-94 engineer: Martex General Construction, Inc.
58. Miguel A. Martinez 1982-94 Mirador
59. Eduardo R. Martinez Lima 1991-94
60. Jorge L. Mas Canosa 1982-94 MasTec.; Church and Tower; Real Estate
61. Raul P. Masvidal 1982-1985
62. Manuel D. Medina 1982-86
63. Marcelino Miyares 1985 Became president of CCD, a pro-dialogue group
64. Arnaldo Monzon 1991-94 Arnold Textiles Inc.
65. Domingo R. Moreira 1982-94 President of Ladex Corporation; Cuban American Foundation (family works for Integrated World Enterprise, Tyra Management Inc.)
66. Armando E. Munoz 1991-94
67. Aresenio Nunez 1989-91
68. Elpidio Nunez 1985-94 Northwestern Meat Inc./Corp.
69. Jorge Ochotoreno 1993-94
70. Rodolfo Pardo 1991-94
71. Erelio Pena 1984-94 Pas Developers
72. Elio Perez 1993-94
73. Lombardo Perez 1987-94 Metro Ford
74. Remberto J. Perez 1991-94
75. Roberto Martin Perez 1989-94
76. Delfin Pernas 1985-94 PE
77. Antonio A. Planos 1991-94 engineer
78. Luis Orlando Pons 1991-94
79. Jesus Portela 1989
80. Carlos P. Portes 1991-92 C&J Consultant; The Portes Insurance and Financial Corp.
81. Luis G. Redondo 1989-94 MD, Christ Hospital
82. Jose Luis Rodriguez 1982-86 JDL Partners, resigns as Vice-chairman of CANF and sues JDL corporation, owned by Mas,Hernandez, Moreira, and Marino
83. Jorge A. Rodriguez 1987-89 went to Angola in 1988
84. Domingo Sadurni 1987-94 arquitect: Torrimar Estates, Empressa Sadurni SA
85. Carlos Salman 1982
86. Jose S. Sorazano 1986 Left CANF to replace Ollie North on the NSC
87. Diego J. Suarez 1991-92 V Suarez & Co.; Overseas Heavy Equipment Co.
88. Diego R. Suarez 1982-94 Inter-American Transport
89. Luis Tigera 1989-94 The Cuban Boys - Spanish
90. Arturo Torres 1993-94
91. Alberto Vadia, Jr. 1982only
92. Felipe A. Valls 1985-94 Valls Enterprises; Versailles Enterprises; El Cid
93. Oscar G. Vazquez 1985-94 engineer, Pan American Metal Products
94. Roberto A. Weill 1991-94
95. Antonio R. Zamora 1982-91 CANF attorney
Trustees
1. Gerardo Abascal II, eng. 1989-94
2. Lourdes Abascal Quirch 1991-94 CANF
3. Amado J. Acosta 1993-94
4. Henry N. Adorno 1991 Terremark, Attorney: Adorno Allen Yoss et al.
5. Gloria Alamo 1993-94
6. Arturo M. Alfonso Bru 1987-94 engineer
7. Carlos J. Arboleya 1985-94 vice-chair of Barnett Bank of SFl
8. Luis F. Arencibia 1989-94
9. Donato Arguelles 1991-94 physician
10. Luis Arrizurieta 1991-94 Oriental Trading, Oriental Aquisition, Suave Shoe Corp.
11. Jose Bacardi 1987-91 Bacardi Rum family
12. Carlos Benitez 1982 named to the Advisory Board on International Education by Reagan
13. Ramiro R. Bertot 1991-94 Bankers Trust
14. Jose M. Bilbao Gonzalez 1991-94
15. Alberto S. Bustamante 1991-94 physician: International Medical Center
16. Hilario Candela Faia 1991-94 Spillis Candela & Partner
17. Silvio Canto, Jr. 1991-92
18. Thomas P. Carlos 1986-94 Attorney: Abott & Carlos
19. Eloy Cepero 1991-94 Latin Builders Association
20. Manuel J. Coto 1991-94 physician
21. Jose Luis Crespi 1991-94
22. Ocilio Cruz 1991-92
23. Manuel J. Cutillas 1982-94
24. Carlos Manuel de la Cruz 1986-89
25. Ernesto J. de la Fe 1991-92 Attorney
26. Juan Jose Donestevez 1991-94 Madedera Donestevez
27. Leonardo A. Fandino 1989-94
28. Ivan H. Fernandez 1991-94
29. Manuel R. Fernandez 1989-91
30. Matias Fernandez 199-94
31. Oscar Fernandez 1982
32. Ernesto Freyre 1985-1986
33. Felix M. Garcia 1991-94
34. Aracelio Gonzalez 1991-94
35. Manuel T. Gonzalez 1989-91
36. Pedro L. Gonzalez 1987-92
37. Ariel E. Gutierrez 1987-89
38. Eduardo Hillman-Waller 1991-92
39. Pupi Hurtado 1991-94
40. Emiliano Infante Segrera 1989-94
41. Renato S. Jorge Miro 1991-92
42. Hector M. Laurencio 1991-92 physician
43. Sergio A. Leiseca 1993-94
44. Manuel Leizan Gonzalez 1991-93 engineer
45. Walter L. Lista 1991-94 PE
46. Isabel M. Lluis 1992-94
47. Adriel Longo 1989-94 engineer; Bermudez & Longe SE
48. Gus Machado 1985
49. Fernando R. Marcheco 1991-94
50. Luis L. Martinez 1993
51. Mel R. Martinez 1989-94 Wooten Honeywell et al.; Martinez, Dalton, & ? ; Connor & Martinez
52. Raul U. Martinez Urioste 1991-94
53. Reynaldo F. Mayor 1987-89
54. Homero Meruelo 1986-94
55. Jose M Morales Gomez 1985-86
56. Israel Nodarse 1993-94
57. Elpidio Nunez, Jr. 1987-94 Northwestern Meat Inc.
58. Fernando Ojeda, Jr. 1987-94 LMGO International Brokerage Inc.
59. Herminio C. Orizondo 1991-94 physician
60. Antonio Otero 1985
61. Cecilio J. Padron 1985
62. Pedro E. Padron 1991-94
63. Domingo Pando 1989-91 self-employed
64. Pedro R. Pelaez 1987-89
65. Ivo Perez Garcia 1991-94
66. Medardo Perez 1991-94
67. Carlos Perez 1982 441-1651, formerly Banana services 44441-9036, head of Concerned Citizens for Democracy Inc, 2801Ponce de Leon Blvd. 10th floor, Coral Gables, Fl 331344. Fax 446-34003, Tel 4448-8482. Head of Viva campaign, Raised money for Ollie North's defense, Ronald Reagan mentions him in his first speech as an example of self-made man, Broke with Mas because Mas was running the whole show.
68. Julio Pichs 1991-94
69. Raul E. Pino 1994
70. Pedro E. Prado 1992-1994
71. Juan A. Prada 1993
72. Jose G. Puig 1988-94 PE; Consulting Mechanical Engineer
73. Carlos P. Quintela 1988-94 General Development Comp.
74. Manuel M. Ramos Prieto 1991-92
75. Miguel Recarey 1986
76. Julio Rodriguez Isalque 1989-1994
77. Luis E. Rodriguez-Menendez 1991-92
78. Manuel A. Rodriguez 1992-1994
79. Pedro V. Roig, PHD 1984-92 Inter-American Military Academy
80. Agustin Rojo 1985
81. Julio Rumbaut 1986-88
82. Alberto Sabina 1991-92
83. Henry J. Sacerio 1991-94 physician
84. Eduardo Sainz Moreira 1992-94
85. Rafael A. Sanchez 1991
86. Ignacio E. Sanchez 1993-94
87. Eugenio Sanson 1991-94 CPA; Sanson, Kline & Salomino
88. Arnaldo Santa Cruz 1987-94
89. Ralph Santa-Cruz 1989-94 PE; Persant Construction Co.
90. Hernan Santiesteban 1991-92
91. Joaquin Sicars 1991-94 Del Nido and Associates
92. Juan A. Suarez Rivas 1985-86
93. Rafael E. Tamayo 1987-92 Systema Puerto Rico, Inc. (Sistema, Inc)
94. Lorenzo O. Telleria 1991-94
95. Tony Trelles 1992-94
96. Lucretia Triana 1991
97. Dr. Andres Vargas Gomez 1989-94 RTA
98. Agustin Vazquez-Leyva 1989-94 physician
99. Osvaldo Vento 1985-94
100. Stephen N. Zack 1989
Collaborators
1. Frank Calderon 1991
2. Mignon Medrano 1991
3. Mirta Iglesias 1991
4. Adolfo Leyva 1991
5. Joe Zumpano-Canto 1991
6. Roberto Martin Perez 1991
7. Luis Zuniga Rey 1991
8. Ninoska Perez 1991 Head of CANF radio show "Voz de la Fundacion"
9. Rene Jose Silva 1991
Listed by Center for Responsive Politics as related to CANF:
1. Paul Cejas- Glades Tegional Medical Center, Dade County School Board, Miami Savings Bank, Care Florida
2. Jose A Costa - Costa Nursery Farms Inc./ Costa Nursuries
3. Manuel Fernandez - Telesforo Fernandez, attorney
4. Simon Ferro - Attorney, met with Clinton 10/18/94
5. Jorge Perez - Related Housing Corporation, met with Clinton 10/18/94
National Coalition for a Free Cuba PAC
Directors in 1984
Teresita Cambo
Raul Gonzalez
Francisco J. Hernandez
Jorge L. Mas Canosa
Carlos Benitez
Tony Costa
Alberto Marino
Domingo Moreira
Alicia Suarez
Pedro Roig
Erelio Pena
Feliciano Foyo
Diego Suarez
Juan Suarez Rivas
Raul Santos Bermudez
Otto Rapado
Rafael Montalvo
Treasures
Alberto Marino (1994)
Francisco Hernandez (1989)
?With more than 50,000 members, the Cuban American National Foundation is by
far the most powerful organization in the exile community. It boasts sixty-five
of Miami's wealthiest and most influential Cubans on its board of directors (all
of whom contribute at least $ 10,000 a year) and more than seventy trustees
[who contribute $5,000 a year]. Modeling itself after the American Israel Public
Affairs Committee, the highly effective pro-Israel lobbying group, the foundation
was formed in 1981 at the suggestion of officials in the Reagan administration.?
(Town and Country)
MIAMI HERALD, January 16, 1983, Sunday
Ten most influential Cuban-Americans in Dade County (Fla), chosen by 60 of
Miami's most prominent Cuban-Americans, discussed. Ten include bankers Raul P
Masvidal, Luis Botifoll and Carlos Arboleya, real estate developer Alberto
Vadia, financier Armando Codina, politicians Raul Martinez and Paul Cejas,
insurance executive Leslie Pantin Sr, educator Eduardo Padron and engineer Jorge
Mas Canosa. Photos (Tropic Magazine Section) (L). (- How many become related to CANF?)
--------------0
JORGE MAS CANOSA
MasTec Inc. 8600 NW 36th St. Miami 33166
(305) 599-1800
Mas is one of the most well known and influential members of Miami's Cuban exile community. He founded the Cuban American National Foundation and is very vocal about future plans for the island once Castro is gone. In the business community, Mas has done well too. Hispanic Business magazine estimates his net worth at about $ 65 million, mainly attributable to his privately-held company, Church & Tower of Florida Inc. It has garnered many lucrative accounts stringing telephone cables for phone companies. His business savvy was underlined, once again, with the recent merger of Burnup and Sims and the Mas family firm into the region's top to telephone cable company. The Mas family received more than $ 50 million in newly issued company stock, making MasTec one of the few Hispanic-owned companies traded on a major. (South Florida Business Journal; April 29, 1994)
CARLOS ARBOLEYA
Vice Chairman Barnett Bank of South Florida N.A.
710 Brickell Ave. Miami 33131
(305) 350-1824
Fax: (305) 789-3034
Arboleya, 65, the first naturalized Cuban-American president of a U.S. bank, retires this June from his position as vice chairman of Barnett Bank of SouthFlorida. His background and extensive banking career have made him an influential -- and well-known -- force in South Florida. Prior to joining Barnett in 1975, Arboleya was chairman and chief executive of Flagler Bank (now Intercontinental Bank). A past chairman of the Greater Miami Chamber of Commerce, Arboleya is a trustee of the Beacon Council and FIU. He serves on many boards, including We Will Rebuild, Community Partnership for Homeless and Dade-Miami Criminal Justice Council. He is also active in the Boy Scouts and Junior Achievement. He has degrees in business administration, commercial and administrative law, accounting and commercial sciences from the University of Havana. Upon his arrival in Miami in 1959, he took a job as an inventory clerk in a shoe factory and worked his way up to the position of vice president.(South Florida Business Journal; April 29, 1994)
CARLOS SALMAN
Former head of the Florida Reagan-Bush 1980 Hispanic campaign. Reagan appointed Salman to two terms on the Board of Directors of OPIC; Chairman of Terrabank N.A; President of Carlos Salman Realty, a real estate brokerage and investment firm in Miami, FL since 1972. From 1960 to 1972, he was assistant comptroller, Wometco Enterprises, Inc., Miami, FL. Was assistant treasurer, Iberia Machinery Co., Havana, Cuba, and in 1954-1957 he was assistant to the view president in charge of sugar exportation, Ward Garcia Line, Havana, Cuba. Mr. Salman graduated from Villanova College, Havana, Cuba, (B.A., 1951; M.B.A., 1952). He is married and has four children. He was born December 3,1932, in Havana, Cuba, and currently resides in Miami, FL.] (Public Papers of the President; January 29, 1986; 1986 Pub. Papers 107) "The Republican Party position in Dade is clear: We feel that Dr. Bosch should be let out of prison and allowed to live out his remaining years with his family," said Dade County Republican Party Chairman Carlos Salman. "If it doesn't happen, we think it's an issue that could hurt George Bush in the fall." (St. Petersburg Times, June 29, 1988) An investor sues real estate investor Carlos Salman, contending he broke promises; suit charges Salman secretly arranged for Masvidal to receive several hundred thousand dollars ... (MH March 24, 1993)
End of Page
---
Copyright 1998-2014 Cuban Information Archives. All Rights Reserved.