CUBAN INFORMATION ARCHIVES
DOCUMENT 0163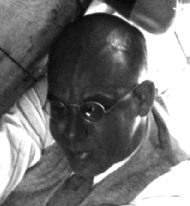 [ Main Site Menu ] [ Back to History Menu ] [ Index to Site Documents ]
---
Dr. Santiago Claret
Kidnaping 1934
---
[REFERENCE: (Prosecution file, Florida State Attorney, Dade County, Florida)
#467 Garelick, Samuel, ET ALS
(Kidnaping Dr. Santiago Claret)]
---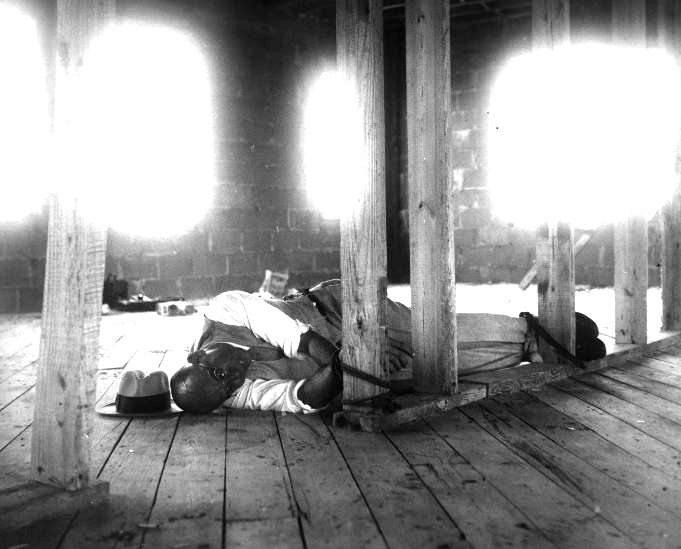 [To see a full size photo, right click and VIEW IMAGE]
Reenactment by hostage of where he was held.
Newsclip from Bradenton Herald - Dec. 11, 1934
CHAUFFEUR FOR VICTIM ONE OF GROUP IN JAIL
Employee Reported To Have Related Full Story Of Affair
MIAMI, Fla., Dec. 11–(AP)-
The death penalty may be asked by the state of four men held for the abduction here of Dr. Santiago Claret, former Cuban editor.
State Attorney N. Vernon Hawthorne today took over the case from Miami police. He said the men will probably be charged with kidnaping, a capital crime in Florida.
Hawthorne said he would decide later today whether a special grand jury would be called to investigate the abduction.
The men, named in a written confession as abductors of Dr. Claret, were in jail, victims of what police termed a "mighty crude piece of work."
Exhibit A in the case authorities have built against them is a $16,000 check Dr. Claret was forced to sign as he was held prisoner in an unfinished Miami Beach apartment house. Exhibit B is a note he wrote instructing bank officials to honor the check when it was presented by his chauffeur.
The chauffeur, booked as Roy Gray, was said by Detective Sergeant E. W. Melchen to have given a complete account of the affair, implicating himself and the others. He was arrested at a bank where he had gone in an effort to cash Dr. Claret's check.
Others were docketed as Fred Gray, the chauffeur's brother, W. R. Millard, Miami Beach, and Sam Garelic, Bayonne, N. J. All were held for investigation.
Gray is quoted by police as saying that Garelic and Millard took Claret upstairs in the apartment while he and his brother remained outside and that Garelic and Millard then forced the doctor to sign the check and write the note instructing bank officials to cash the draft.
Police said Gray told them the plot was hatched at a Miami Beach taxicab station after he had talked often of Dr. Claret's wealth.
End of Page
---
Copyright 1998-2014 Cuban Information Archives. All Rights Reserved.