CUBAN INFORMATION ARCHIVES
DOCUMENT 0118
[ Main Site Menu ] [ Back to Masferrer Menu ] [ Index to Site Documents ]
---
MASFERRER INVADERS
Captured by Cuba Oct 1960
---
[Reference: Libertad newspaper, 18 Jan 1969, page 9]
[The following is a list of captured invaders from an invasion force sent to Cuba in October 1960. The total force was 27. Some were killed after landing in Cuba. Why there are 28 names below may indicate there were conspirators inside Cuba who helped the invaders.]
[See also:
Estate of Robert Otis Fuller vs The Republic of Cuba
.. Claim under the Foreign Sovereign Immunities Act 2002]
---
EXECUTED BY FIRING SQUAD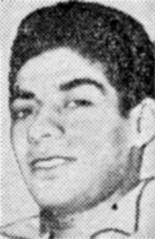 [To see a full size photo, right click and VIEW IMAGE]
Anthony Zarba
Fulgencio Rodriguez
Nelson Trujillo Correa
Adolfo Reyes de la Cruz
Andres Capote Medina
Arturo Alvarez Fernandez
Desiderio Fontela Ruiz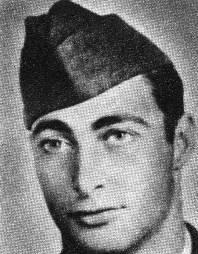 [To see a full size photo, right click and VIEW IMAGE]
Alan D. Thompson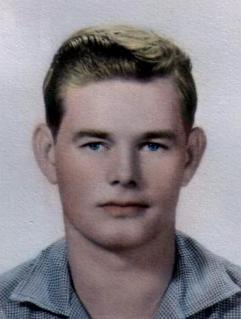 [To see a full size photo, right click and VIEW IMAGE]
Robert O. Fuller
Felipe P. Rivero
[NOTE: To see repercussions of the deaths above, visit Paul Hughes' home page . He flew out in October to revenge the deaths of his buddies and has never been heard from since]
INSURGENTS SENT TO PRISON
Sentenced to 30 years:
Juan Gonzalez Gonzalez
Oscar Noriega Gonzalez
Wilfredo Rivero Martinez
Arturo Sosa Fortuny
Carlos Mariscal Legorburo
Rene Gonzlez Santana
Hector Corbo Acosta
Eudel Diaz Jimenez
Miguel Lopez Barroso
Rafael Alvarez
Clemente A. Terry
Pedro Soto Zayas
Angel Rivero Sanchez
Francisco Castrillejo
Enrique Torres Perez
Sentenced to 20 years:
Abelardo Aracet Parades
Sentenced to 10 years:
Estela Guzman Madariaga
Sentenced to 2 years:
Rita Salmon Duply
Members of the "TRIBUNAL"
Presidente: Senen Casas Regueiro
Vocales: Felix Mendoza
Fernando Ruiz Bravo
Luis Farinas
Agustin Rumbaut
Judge: David Diaz de la Rocha
Appelate Court: "TRIBUNAL DE APELACION"
Presidente: Reinerio Jimenez Laje
Vocales: Ignacio Leal
Rene Avila Ochoa
Rodrigo Gonzalez
Tomas Pedro Sanchez
Judge: Eugenio Teruel
End of Page
---
Copyright 1998-2014 Cuban Information Archives. All Rights Reserved.