CUBAN INFORMATION ARCHIVES
DOCUMENT 0094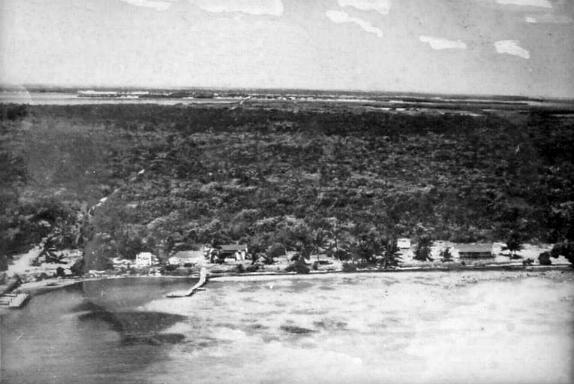 [ Main Site Menu ] [ Back to Dunkin Menu ] [ Back to JFK Menu ] [ Index to Site Documents ]
---
INTRIGUE at "NO NAME" KEY
by
Tom Dunkin
---
[Reference: Back Channels, Spring 1992, p13. Permission to reprint here obtained December 29, 1999]
---
INTRIGUE AT "NO NAME" KEY
By Tom Dunkin
Oliver Stone's JFK seems to have achieved a double objective of being a moneymaker and a political activity stimulus, one of the movie's directors avers.
Although he denies any spooky associations, it's going to be interesting to see if future release of classified files on the Kennedy assassination pinpoints new intelligence community involvement, Roy Hargraves, a man with some shadowy past connections, acknowledges.
Hargraves denies any "contract CIA agent" links, although he was involved in military training of Cuban exiles in Florida and Louisiana. British author Anthony Summers hung the contract agent tag on members of the International Penetration Force in his book, Conspiracy.
Summer's book on the JFK assassination cites an FBI raid and the closing of a training site near Lake Ponchatrain several months before Kennedy's death as a possible contributing factor in the assassination.
Hargraves recalls there are many unanswered questions in the Cuban exile aspect of the Kennedy case. Early in New Orleans District Attorney Jim Garrison's probe, "Garrison accused us of training the 'triangulation team' of three alleged snipers at No Name Key."
No Name Key was the principal Florida training site for the IPF freelance volunteer instructors.
"We testified before Garrison and convinced him he was wrong," Hargraves recalls, "and we went to work for him for about a month" early in Garrison's late 1966 and early 1967 investigation.
Garrison's, whose two non-fiction books, A heritage of Stone, and On the Trail of The Assassins, were the basis of Stone's JFK said in them that Kennedy's "ordering an end to the CIA's continued training of anti-Castro guerrillas at the small, scattered camps in Florida and north of Lake Ponchatrain "added to the disenchantment which contributed to the President's murder.
Another interesting aspect of the Garrison investigation, is that, according to Hargraves, a Cuban exile investigator hired by Garrison" ripped off half the budget" to handicap the probe.
Bernardo de Torres, a Bay of Pigs veteran, "was working for the CIA", Hargraves said, during the Garrison investigation.
De Torres, who has since disappeared from his former Miami haunts, also served as a security consultant to local and federal law enforcement units during President Kennedy's visit to Miami after Fidel Castro's release of the prisoners from the Bay of Pigs invasion.
TOM DUNKIN, a WW II Marine Corps combat veteran, is editor of the UDT/SEAL Museum Association newsletter, FIRE IN THE HOLE.
End of Page
---
Copyright 1998-2014 Cuban Information Archives. All Rights Reserved.