CUBAN INFORMATION ARCHIVES
CHANO POZO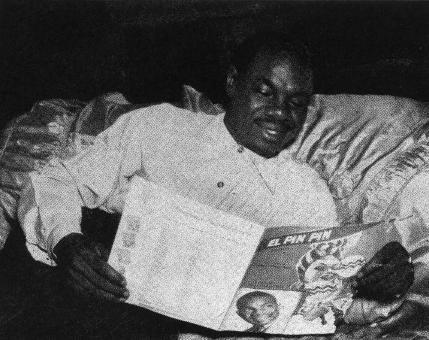 [ Main Site Menu ] [ Back to Define Menu ] [ Index to Site Documents ]
---
Chano Pozo
(Luciano Pozo y Gonzalez or Gonzales) was a celebrated percussionist. He was brought up in Havana becoming a musical director in 1936.
He was a large player of tumbadores (Cuban name for the congas), and was initiated into the secret Abakwa society which means "men leopard ". They are guards of the ritual similar to freemasonry. In Cuba, they are called nañigos (little brothers). The ritual music and the dance Abakwa which originated in Cuba influenced the rumba.
In 1948 he was killed in a bar in Harlem at age 33.
End of Page
---
Copyright 1998-2002 Cuban Information Archives. All Rights Reserved.