CUBAN INFORMATION ARCHIVES
ARTHUR MURRAY

[ Main Site Menu ] [ Back to Define Menu ] [ Index to Site Documents ]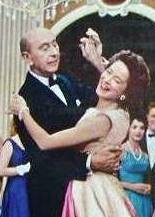 Arthur Murray
, an enterprising young dance teacher from NY state, and his wife Kathyn formed a nationwide network of dance studios called Arthur Murray Studios. If you wanted to learn a new dance or brushup on the ones you knew, you went to the Arthur Murray Studios.
He modified authentic "cha" which uses instruments such as the Cowbell (pico), Cascara (side of the Timbale), Clave, Conga, and Guiro which are the same in instruments used in Mambo, into what has become known as "cha cha". The scraping and shuffling of the feet in these steps produce a sound, that sounds like "Cha Cha Cha". The Arthur Murray Dance Studio simplified the dance by dropping off a Cha. The Cha Cha became slower and easier to dance for the North American.
Arthur Murray then went to Cuba and received an official Letter of Recognition from the Governor of Cuba stating the Cha Cha Cha was a Latin dance from Cuba.
Arthur Murray Studios also became famous for turning out some of the best Mambo dancers of the times. The studios can still be found in most major cities today.
End of Page
---
Copyright 1998-2013 Cuban Information Archives. All Rights Reserved.