CUBAN INFORMATION ARCHIVES
DOCUMENT 0212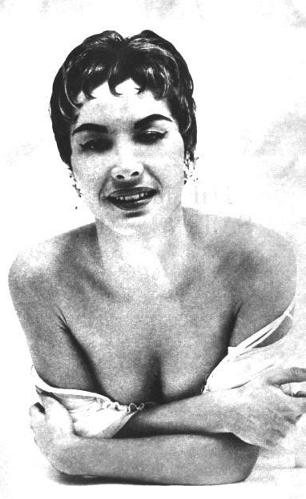 [ Main Site Menu ] [ Back to Entertainment Menu ] [ Index to Site Documents ]
---
Tybee Afra
Afro-Cuban Rhythm Dancer
---
[REFERENCE: Pageant, August 1956, Vol 12, No. 2, Pages, 56-60]
---
Advanced Latin
Photographed for Pageant by: Gene Lesser
Page 56
Her name – Tybee Afra – is an incredible as her career. She's a small town American (Monticello, N.Y.) who has become one of the world's best Afro-Cuban rhythm dancers. In Brazil they named a flower for her; in Havana her picture is shown even on matchboxes.
[To see a full size photo, right click and VIEW IMAGE]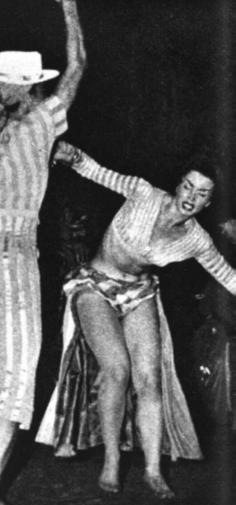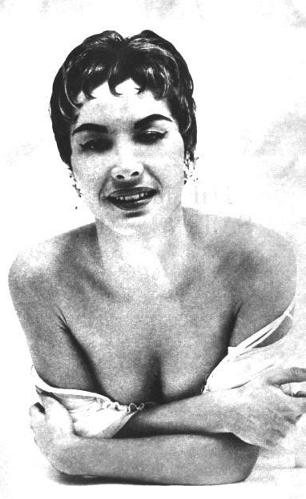 Page 59
She ran away from home to learn to dance; now her family is proud of her success. She says she works harder than a truck driver but when she's on stage it is just like falling in love.
Page 60
Someday Tybee hopes she'll go to Hollywood. She sings a little, acts a little, vows she can teach anyone to cha-cha. In Latin dances the movement counts–it must be smooth.
End of Page
---
Copyright 1998-2014 Cuban Information Archives. All Rights Reserved.