CUBAN INFORMATION ARCHIVES
DOCUMENT 0185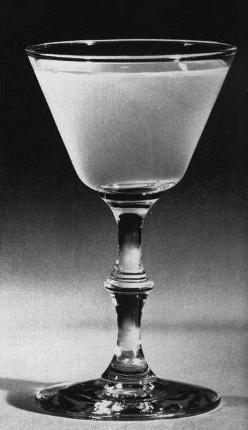 [ Main Site Menu ] [ Back to Entertainment Menu ] [ Back to Tourism Menu ] [ Index to Site Documents ]
---
CABARET GUIDE
HAVANA 1956
---
[REF: Cabaret Quarterly, Special Resort Number, Volume Five, poss 1956, p56]
---
CABARET GUIDE TO HAVANA
LOS MAGNIFICOS
TROPICANA
, Truffin and Batista (B-4544). This is the largest and most beautiful night club in the world. Located on what was once a 36,000-square-meter estate, Tropicana has ample room for two complete sets of stages, table areas and dance floors, in addition to well-tended grounds extending beyond the night club proper. Tall trees rising over the tables and through the roof in some spots lend the proper tropical atmosphere which blends well with the ultra-modern architecture of the night club. Shows include a chorus line of 50 and the dancers often perform on catwalks among the trees. Rhythms and costumes are colorfully native, with voodooism a frequent theme. Top talent is imported from abroad. Minimum at tables is $4.50 per person, but this can be avoided by sitting at central bar which has a good view of both stages.
CASINO PARISIEN
(Hotel Nacional), 21st and O (U-8981). This is the newest of Havana's night clubs, having opened its doors in January of 1956. Located in the city's largest hotel, the cabaret actually consists of the Casino Parisien, where there is dining, dancing and shows (usually a name singer or dance couple); the Casino International with gambling layout; and the Starlight Terrace, a bar connecting the other two sections. The casino is managed by Wilbur Clark, who also runs Las Vegas' Desert Inn. The minimum is $3.50 at the tables.
SANS SOUCI
, Arroyo Arenas Hwy. (BO-7979). Sans Souci is located in a Spanish-style villa, but this year has undergone a major program of renovation and expansion. Shows, like those of the other major clubs, are production numbers including name acts, usually imported. Good-looking U.S. showgirls are an added attraction. There is the same gambling layout as at the other big cabarets, including roulette, craps, chemin de fer, and slots. In addition, Sans Souci recently instituted an innovation at night clubs: bingo, with prizes ranging up to $1,500.
MONTMARTRE
, 23rd and P (U-5207). Housed in a onetime indoor dog track, Montmartre is eminently successful in concealing its past beneath a lavish overlay of Gallic fittings and atmosphere. It is the only major Havana club which is entirely indoors, and is conveniently located in Vedado, near the center of the city. The entertainment lens toward top continental as well as American show names backed by lush song and dance production numbers masterminded by mercurial Joe Carlyle. Expensive, and favorite with native Cubans as well as tourists. The casino is open from 4 pm daily.
THE SPANISH AIR
TABERNA SAN ROMAN
, San Pedro and Oficios (M-4460). Cured meats hang from the ceiling, bullfight posters decorate the walls and wine jugs sit on long shelves. A band provides dance music (Cuban and Spanish), and on Saturday nights the Spanish equivalent of a jam session gets under way: customers make impromptu music and someone plays a bagpipe (Spanish, not Scottish). Located on the water-front, the Taberna is well off the tourist track.
EL COLMAO
, Aramburu No. 366 (-9729). This place provides Spanish music, singing and dancing in its shows. Customers try to drink wine by pouring it in a thin stream from Andalusian jugs directly into their mouths (a hazardous endeavor). Enough wine, and soon the customers join in the informal shows.
TASCA ESPANOLA
, Carcel and Prado (W-9452). The Tasca is decorated to resemble a Spanish bandit's cave. Guitarists, singers, pianists and dancers do double duty providing the show and also providing music for dancing by customers.
EL BUMP AND EL GRIND
SHANGHAI
, Zanja No. 205 (W-9497). The girls in the line at the long-established Shanghai have never heard of a G-string and get along very nicely in the buff, thank you. Their uninhibited if somewhat in-expert prancing is only one part of a unique mixture that is burlesque, Havana style. Blackout skits, unintelligible to the visitor who doesn't speak Spanish, are alternated with dance numbers by leading performers, and snappy movies, both of which are easily understood in any language. The theater, once a Chinese playhouse, is in Chinatown in Old Havana, near the main shopping district. It's cramped and stuffy, but at $1.25 you could hardly expect more.
SMALL AND CUBAN
BAMBU
, Rancho Boyeros Rd. (I-5072). About 15 minutes from Havana, the Bambu is located in rustic surroundings. Shows consist of local talent.
PANCHIN
, Fifth Ave. and C (B-7794). This is located in Havana's Coney Island area. Genuine native rhythms (rumba, mambo, cha cha cha) are played by small orchestras who know their stuff. Customers on the dance floor often provide the best show in the place when they really let themselves go.
PENNSYLVANIA
, Fifth Ave. and C (B-7807). It is but a few steps from the Panchin to the Pennsylvania, and the "atmosphere" in both places is much the same. Teachers from U.S. dancing schools come to these places to get the real lowdown on Cuban dances.
SOUTHLAND CLUB
, San Rafael and Prado (M-9296). A cozy place off tourist-traveled Prado Boulevard, with dance music and a show, consisting of the usual singers and mambo dancers.
SIERRA
, Concha and Cristina (X-2928). A small place providing good local shows and music.
EL DORADO
, Prado No. 521 (M-4888). This is an outdoor café a la Paris, with an all-girl orchestra providing the music. Customers sip their drinks and watch the crowds go by.
DAIQUIRI DENS
FLORIDITA
, Obispo and Monserrate (M-5031). The Floridita (formally known as La Florida) proudly calls itself "the cradle of the daiquiri" (named after a Cuban river). It has developed daiquiri-making into an art, and provides daiquiris with different flavors to suit the customers' tastes. The Floridita's best customer is also its most famous: Cuban resident Ernest Hemingway, who uses a special outsized glass named "the Papa." The place has fine food and good music from singers and small musical groups.
MONSEIGNEUR
, 21st and O (f-7684). Primarily a restaurant (a la Monseigneur of Paris), this place has one of the best bars in town. Pleasant music is provided by a string ensemble, with the musicians separating and going to the different tables to play.
MES AMIS
, Seventh Ave and La Copa. This is a haunt for local Americans. Singers and pianists provide listening music, but some people like to dance too.
SLOPPY JOE'S
, Agramonte No. 252 (M-4178). This is an old-time mecca for tourists, but few locals (Cubans or Americans)go here. Sandwiches are excellent, and a "conjunto" (small musical group) provides music.
OFFBEAT
These two may be closed or open, according to the whims of the law.
COLONIAL
, Oficios #164 (A-7324). The Colonial uses local talent, frequently risque, to please the tourist trade upon which this place lives. Prices are tourist-aimed, with a minimum of $1.50 person at the tables.
PALETTE CLUB
, Central Highway (X-3019). Risque shows and private rooms where pornographic films are shown for a price keep this place closed whenever the authorities decide to crack down.
End of Page
---
Copyright 1998-2014 Cuban Information Archives. All Rights Reserved.